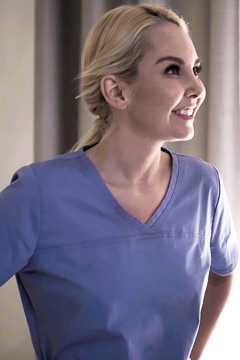 Aaliyah Love
Details
Height : 5'2"
Weight : 106
Eye Color : Hazel
Date of Birth : 1985-03-03
Zodiac : Pisces
Hobbies : Playing with her two dogs, hiking, movies, and yoga.
Twitter : https://twitter.com/AaliyahLove69
Aaliyah Love's Biography :
Aaliyah Love is from French, German and Lithuanian descent and is a Pisces. She was born in Chicago on March 3, 1985. She grew up in Illinois in a really small cornfield town. She moved out to the east coast in the Baltimore area and went to college there. Prior to joining the industry, she was actually on track to be a pre-school teacher. She was really shy growing up and describes herself as quiet and totally dorky. Prior to joining the industry, she was babysitting but got interested in webcamming when she turned 18. After 4 years she started her own solo-girl website. She was not promiscuous as a teen and only had sex with long-term boyfriends. She lost her virginity at 16 with her first boyfriend after being with him for two years. While she didn't list a favorite movie, she did say that she loves Wes Anderson movies like Royal Tenenbaums and Boogie Nights; she loves anything with Mark Wahlberg in it. Her top three preoccupations in life when she's not on set are working at the gym, enjoying alone time and playing with her two dogs. Asked if she's ever been caught doing something taboo she said she once worked in this giant TV store and was the only employee there. She ended up fucking someone in the backroom. She explains that they were up against the door and when she opened it, there were like 10 customers in the store who had literally heard everything!