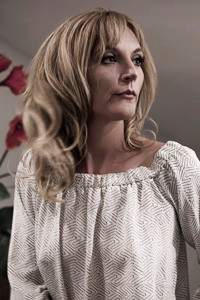 Mona Wales
Details
Height : 5'10"
Weight : 120
Eye Color : Green
Date of Birth : 1986-03-14
Zodiac : Pisces
Hobbies : Guitar, sailing and reading
Twitter : https://twitter.com/monawalesxxx
Mona Wales's Biography :
Mona Wales was born in San Francisco, California and is a Pisces. She describes growing up in San Francisco as amazing. She says it gave her the opportunity to get a great education, be exposed to social justice issues and technology. Asked if she was a prude or promiscuous as a teen, she said that she somehow fit somewhere in the middle. Her three wildest non-sexual encounters were sailing the Ionian Sea through the night in a storm, jumping 50 feet into a cenote in Mexico, hopping on trains in Santa Fe. Prior to joining the adult industry, she wanted to be a Philosophy professor. She got her start in the business by answering an ad on Craigslist. Her favorite movie is San Soleil by Chris Marker. Being a huge fan of the Horror/thriller genre, she says she loves all things dark and macabre. Her top three preoccupations in life when not on set are her dog, music and neurotically cleaning her house. She describes shooting a scene for PureTaboo as super fun. She was blown away by the skill of the videographers. She feels the nature of Pure Taboo will affect society in a positive light as the erotic and taboo have always been part of the collective subconscious.